Our Social Responsibility at Evolv
SOCIAL RESPONSIBILITY
The heart of the matter
The Daniels Corporation doesn't just build buildings; we build communities – and we have fun doing it. We work with current residents, businesses and local groups to strengthen the social fabric of the neighbourhoods we create.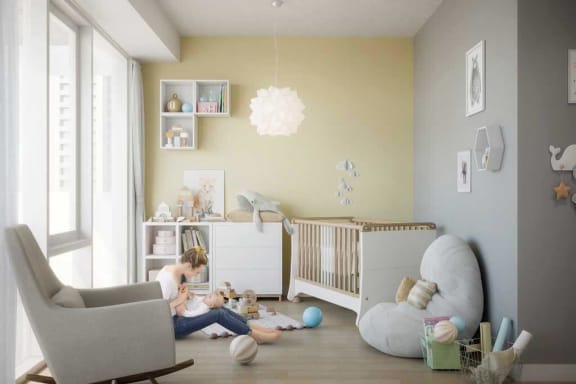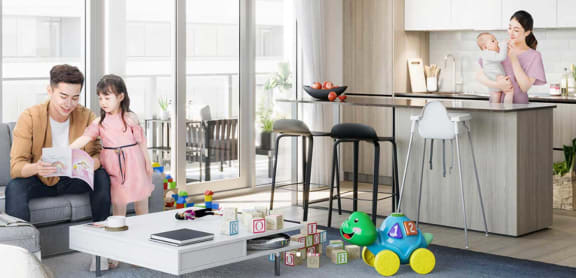 Kinder College is COMING SOON to Evolv. In mid-2022, Kinder College Early Learning Centre will be opening a new location on the ground level at Evolv. Known as one of the best in early childhood education within the region, Kinder College provides first-class care for children ages 3 months to 4 years old. As an Evolv resident, you will be given priority placement. Click the link below to read more about Kinder College.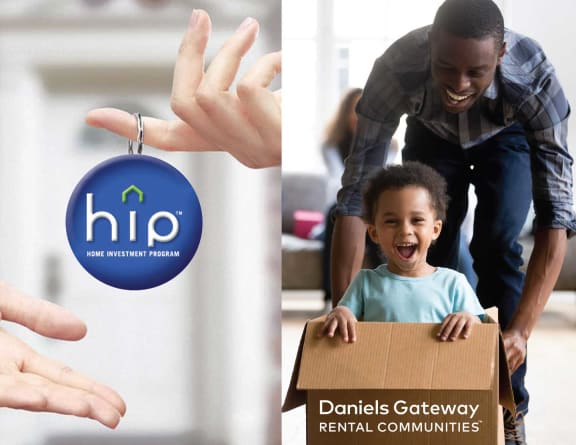 CHOOSING EVOLV HAS ITS PERKS...
TAKE ADVANTAGE OF A UNIQUE DANIELS GATEWAY PROGRAM, HELPING YOU SAVE TOWARDS HOMEOWNERSHIP
Living in a Daniels Gateway Rental Community is more than simply becoming a tenant – it's an opportunity to open the door to homeownership. Renting at Evolv gives you access to a feature that's uniquely designed to help you make the transition from renting to owning. We call it the Daniels Home Investment Program (HIP). HIP allows future homebuyers the opportunity to accumulate HIP dollars towards the purchase of a new Daniels home while living in an existing Daniels-built Gateway Rental Community. Rent a Daniels home for twelve months and you will be given a certificate for $2,400. The certificate can be applied towards your purchase of any new Daniels home. If you're not quite ready to buy, no problem – continue collecting $200per month towards your Home Investment Program. You can accumulate up to a maximum of $10,000 towards your new home.
Removing barriers
At Evolv, we continue to strengthen our commitment towards inclusivity by providing a barrier-breaking standard in accessibly designed suites for people using mobility devices. Through our Accessibility Designed Program (ADP), which exceeds the accessibility standards set by the Ontario Building Code, we offer a series of suites that include accessible features such as roll-in showers and roll- out balconies.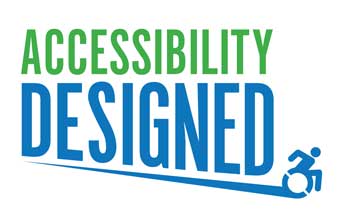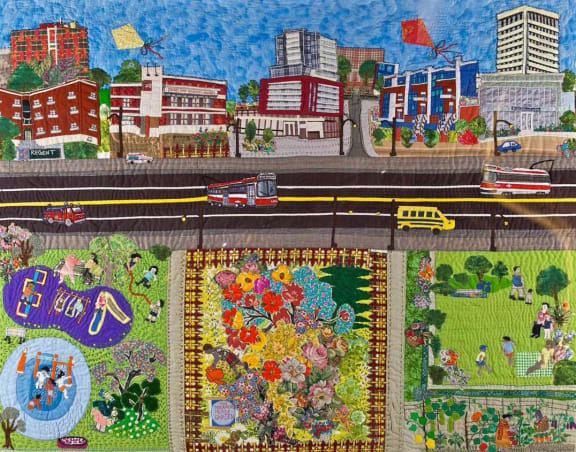 Evolv has partnered with WoodGreen Community Services and the City of Toronto to integrate 34 long-term, affordable rental homes for single mothers.
READ FULL ARTICLE >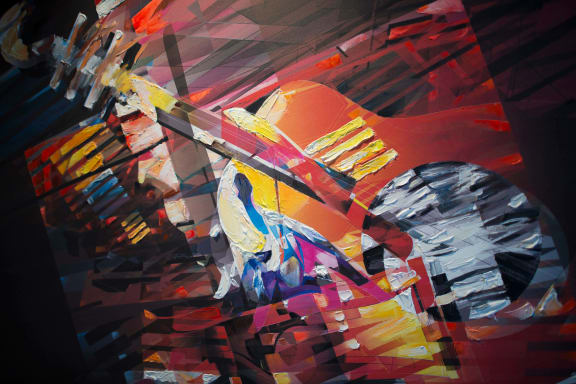 Commitment to arts & culture
In recognition of Toronto's many talented artists and craftspeople, we have purchased and commissioned locally sourced art from emerging, mid-career, and established artists for the purpose of displaying their works throughout the Evolv Residence. Foregoing generic stock art from art depots, this community- based approach to social procurement simultaneously beautifies the community, celebrates local storytelling and heritage, and brings economic benefit and exposure to local artists.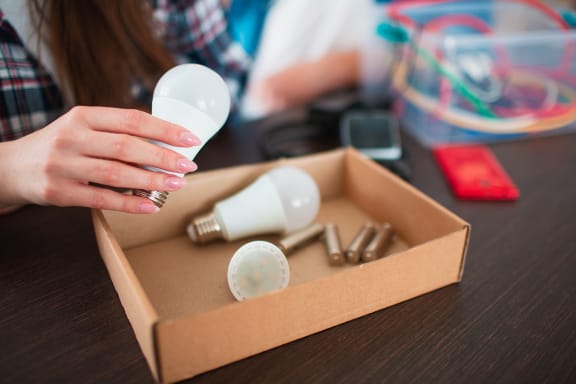 Sustainable Living
Evolv is committed to offering sustainable urban living in the heart of Regend Park. We are proud to partner with Quantum Lifestyle Partners and Goodwill to pilot an E-waste & Textile Diversion program to educate our residents on overlooked waste streams, as well as provide E-waste & Textile Drop Bins in the building to securely dispose of these items.